The 37th Annual Art By The Falls
June 6 and 7, 2020 10 am - 5 pm
Riverside Park, Chagrin Falls, Ohio

---
The Call to Entry for our 37th Annual Art by the Falls is now closed.
Artists will receive their acceptance notifications throughout the first week in March.

Volunteer here!
Would you like to get involved in Art by the Falls? Every year we depend on a significant number of volunteers to run this huge undertaking smoothly.
Assist with checking in the artists and orienting them to the Park.

Assist children with making crafts




Sell raffle tickets for items donated by the artists




Help maintain the beautiful park throughout the festival




Stroll the Park and check in with the artists to see if booth sitters are needed




Organize raffle prizes, notify winners, distribute prizes after the festival
There are dozens of ways you can get involved and help us put on our biggest event of the year!Just click the SignUpGenius link below and see where you can jump in!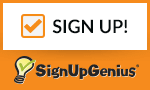 ---
Valley Art Center would like to extend a huge Thank You to everyone who was a part of our 36th Annual Art by the Falls outdoor fine arts and contemporary crafts festival!
To our sponsors, volunteers, and the over ten thousand patrons who attended this year's festival, we offer our sincerest thanks! The weather was wonderful, the art was beautiful, and the food was delicious!
We'd love to have your feedback on this year's festival, so please fill out our survey below.
We'll be posting some slideshows of our favorite moments from the fest soon, and our Call to Entry for next year's Art by the Falls will open in October, so check back here regularly!


Congratulations to our 36th Annual Art by the Falls award winners!
Best of Show

- Tim Niewiadomski, Wood - Akron, OH

2-D Category

1st Place -

Michael Miller, Painting - Spencer, OH

2nd Place -

Gary Love, Photography - Riverside, CA

3rd Place - Christine Weigand, Cut Paper - Peninsula, OH

Honourable Mention

Greg Bruck, Wood - Bedford, OH

Chris Degan, Drawing - Sagamore Hills

Nancy Gregg, Painting - Stow, OH

Wayne Heim, Photography - Chesterland, OH

​

3-D Category

1st Place -

Amy Beeler, Jewelry - Oregon, OH

2nd Place -

Cathleen Mazur, Glass - Fort Myers, FL

3rd Place - Mark Poole, Ceramics - Hagerstown, MD




​Elaine Lamb, Ceramics - Medina, OH

Robbie Robertson, Textiles - Shaker Heights, OH

Rick Surowicz, Painting - Medina, OH

Nancy Tome, Painting - Fort Myers, FL
Thank you to our 2019 Art by the Falls Sponsors and Supporters
---
Are you interested in being a Sponsor?
​For 37 years Valley Art Center has presented Art by the Falls outdoor art festival in Riverside Park. Our dedicated team is already preparing for the 37th Annual Art by the Falls, which will be held on June 6th and 7th, 2020. Last year over 120 artists exhibited and over 10,000 visitors attended the event. This event is a major source of revenue which helps to sustain our year-long programming, and we count on the generosity of those organizations that want their brand to be associated with the vital work we do to enrich the community through art.